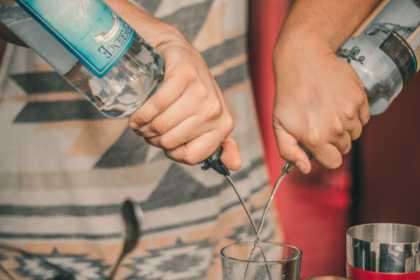 Beverage catering is no easy task. It is not for everybody.
If you think you can just hire anyone out from the street to serve beverage and alcohol to your guests, then you would be in for a rude surprise.
Your guests will have a miserable time. Dispensing beverages to an audience is a science in itself.
In fact, here are some things you should know about the science behind beverage catering:
What are the 5 Core Spirts? 
The five core spirits are the basic liquors of a bartender. These are vodka, gin, Triple Sec, rum, and tequila.
Vodka – this Russian spirit can be taken on the rocks but is frequently used in different kinds of cocktails like martinis and cosmopolitans. You can also serve this as a cold shot too.
Gin – This is another spirit used for cocktails. But unlike vodka, you don't encourage anyone to take this as a shot
Triple sec – like vodka and gin, this is also a clear spirit that is suitable for mixed drinks like margaritas and cosmopolitans.
Run – comes in brown, gold or clear. The brown and gold are usually associated with the Rum and Coke drink, it can also be served on the rocks. The clear version is more suited for mixed drinks
Tequila – This very strong alcohol is usually served with lime wedges and salt. Usually used in making Margaritas.
How do You know how much alcohol to buy for an event?
There are various tools online that will tell you how much alcohol you have to bring to your event. But generally, it will depend on the following factors:
Number of guests
Duration of event
Is the bar open?
When the bar will open
When the bar will close
How many bartenders should I have?
The ideal scenario is that you have one bartender for every 50 guests. But generally, the advice is that you will need a second bartender if you have about 75 to 150 guests for a basic but limited bar
If, however, you have a full bar with different mixed drinks, you should definitely try to follow the 1:50 ratio.
How do I set up the bar area? 
Choose an area where there is a good flow of people pas the cocktail bar and into the standing or seating areas.
Separate the bar from the food stations or you will have a big bottleneck, no pun intended.
There are more things that you should know when considering beverage catering. Better leave it to professionals, to save you the headache.
Just hire a beverage catering company and just enjoy the event, and the booze, with your guests.