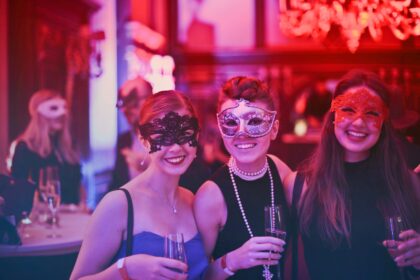 Holding corporate holiday events is a fun way to give back to your employees.
These events give you the opportunity to show your appreciation for having them in your company.
However, holding a corporate event does not mean your employees are going to have fun.
If it is just your standard run of the mill event, you might just get some ho-hum reaction from the crowd.
So to make sure your guys are engaged an are having fun, here 4 event ideas to take your corporate holiday to the next level:
A photo booth
The photo booth is the ultimate event rental. Bring it to your holiday event and your employees will surely have fun.
First, they will have fun posing with each other in different wacky poses. Second, they will have a souvenir of the event to take home.
Last, it will be a conversation piece even after they have had their photos taken.
A popcorn machine
A popcorn machine brings nostalgia about the old days when we were brought by our parents to the carnival.
Bring that nostalgia back into your corporate holiday event.
Plus, popcorn is the ultimate filler snack. It is not too heavy that your guests will lose appetite for the main course, and it is not too messy that it can ruin some nice guest getups.
A food truck
Instead of getting a traditional food caterer, make it fun by inviting some of the best food trucks in the area.
Denver, in fact, has some of the most diverse food-truck scene in the US so there would be a lot to choose from.
A beverage bar
The best way to bring out the fun in your employees? Alcohol, of course.
So why don't you get a beverage bar setup for your employees? Watch them have a few drinks and start loosening up.
Next thing you know, everyone's dancing on the dance floor.
Just make sure everyone has a designated driver.
These 4 corporate holiday ideas should take your event to the next level. Just remember that it is not about you, but your employees.
Make sure that they will have fun.