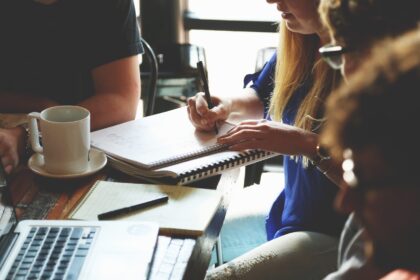 The right event staff can make or break your event. Even if they are not exactly your employees, they will be flying your banner and anything they do will reflect on you.
It doesn't matter if they are not really your "people" those who will attend your event will assume that they are and you can't go around telling everybody that it is not really your fault if they suck.
So, in your next event, make sure that you take precautions before hiring some event staff, here are some tips.
Determine the scope of your event
Before you go out looking for event staff agencies, you should determine the size, length and audience of your event. There are event staff agencies that excel in bigger events while there are others that thrive on smaller, more intimate events.
You don't want to be hiring event staff for your big event if they do not have the experience for it.
Look for reputable agencies
Once you determined the scope of your event, research different agencies that offer event staffing. Look for those that have strong recommendations or are frequently hired by other event organizers. Those are signs that they provide a good service.
Make a short list of all these agencies so that it will be easier to narrow down on the right one later.
Look for event staffers that have experience in your industry
Like the scope of your event, you should also consider if the event staffs you will be getting has the experience to handle the type of event that you will be organizing.
Do they excel in corporate events? Or do they excel I more intimate settings like weddings?
Consider these so you can shorten your short list even further.
Make a checklist of questions then schedule a series of interviews
Before making contact with any event staff agency, make sure that you have prepared a checklist of questions you want to ask them. This should include questions about them, their staff, and their experience with handling different kinds of event.
Once you have a checklist of questions, you can make contact through a call for a short inquiry on their services. From there, if you are happy with their answers. You can schedule a 2nd meeting where you can interview them further.
After the interviews, you can further cut your list so that you have your top 3 options.  You can then schedule a final meeting so you can make your final decision.
Don't be cheap
The last tip for hiring event staff is to not be cheap. In our quest to save money, we tend to go for cheaper options for things like this. But always get it in your head that if you pay cheap, you will get cheap.
When you pay for a cheap event staff, you will get cheap and unreliable event staff. Your audience will, in turn, will think you are cheap as well for hiring such people.
In the end, you will be known as that cheap events organizer. Don't be that guy. Pay up or get what you deserve.