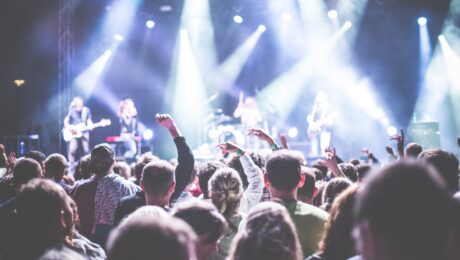 Denver is a very culturally-diverse city and there are a lot of things to celebrate.
While there are already a number of festivals happening annually, there is always room for more.
After all, who would say no to more festivals?
That said, organizing a festival is no small feat. It takes an insane amount of planning, coordination, and logistics to get it done.
But if you are up for it, here are some tips on how to plan a festival in Denver:
Determine the reason or purpose of your festival
A festival without a reason or purpose is just a pimped-out party. A festival is a celebration of something.
Denver can give you a ton of reason for celebration. You can center your festival on relevant issues like gender or racial diversity. You can celebrate the natural wonders around Denver or the state of Colorado in general.
You can even celebrate a festival about weed because Denver is the pioneer in its legalization in our country.
Plan the lineup of activities and performances
Once you know the reason or purpose of your festival, you should have an idea of the kind of activities you want to go on during the festival and the kind of artists you want to invite to perform on your event.
You want them to be relevant to the purpose of your festival.
Decide on a location based on expected turnout
Be mindful of the scale of your event. You have to have an idea about the expected turnout for your festival.
You do not want your place to be too small for a very big crowd, but you also don't want your place to be too big that it would look like you have a very low turnout.
Plus, it should be appropriate to the theme or purpose of your festival too.
Know the things you have to buy or rent
Make a list of all the things you need to buy or rent for the festival. The stage, the banners, the chairs and tables (if needed), audio equipment, etc.
Also here's a lit of some event rentals that can take your event to the next level too.
Make sure that you have everything covered.
Get sponsors
Most likely, you will need extra funding for your festival. It would be easier to offset some costs by getting sponsors for your festival.
But getting sponsors is not easy. You have to plan the different levels of sponsor packages that includes how much advertising they can get from your event.
They may also ask if they can place booths at your festival or give away their own merchandise. Again, this will depend on the kind of sponsor you will offer them.
Market your festival
No one will come to your festival if no one knows about it. So, make sure that you have an extensive marketing plan to spread awareness about the festival.
Aside from traditional advertising options like newspaper ads or features, and radio and TV ads, consider digital options as well. You can spread the word through different social media channels.
Have fun
The festival is about having fun. So, while you are being mindful of the execution of your festival, make sure that you are having fun too.
This way, the event won't feel like a chore but an accomplishment on your part.