How many People Are You Expecting:  100
STREET TACO BAR DETAILS
The Taco Bar: Services 2-3 Tacos Per Person
Taco Toppings: Gluten-free Tortilla, Shredded Cheese, Chopped Lettuce, Pico De Gallo, Onions
Protein: Shredded Specialty Chicken, Southwest Ground Butter Beef
Sauces: Mild Chipotle, Creamy Avacado, Cilantro Lime
Cutlery: Plastic Plates, Paper Napkins, Forks, Serving Utensils,
Vegetarian & Glutin Free: Yes, 100% Gluten-free 10% Veggie
COVID-19 STATION -is a sanitation area  with 70% Alcohol sanitizer, all workers will wash hands and wear masks and gloves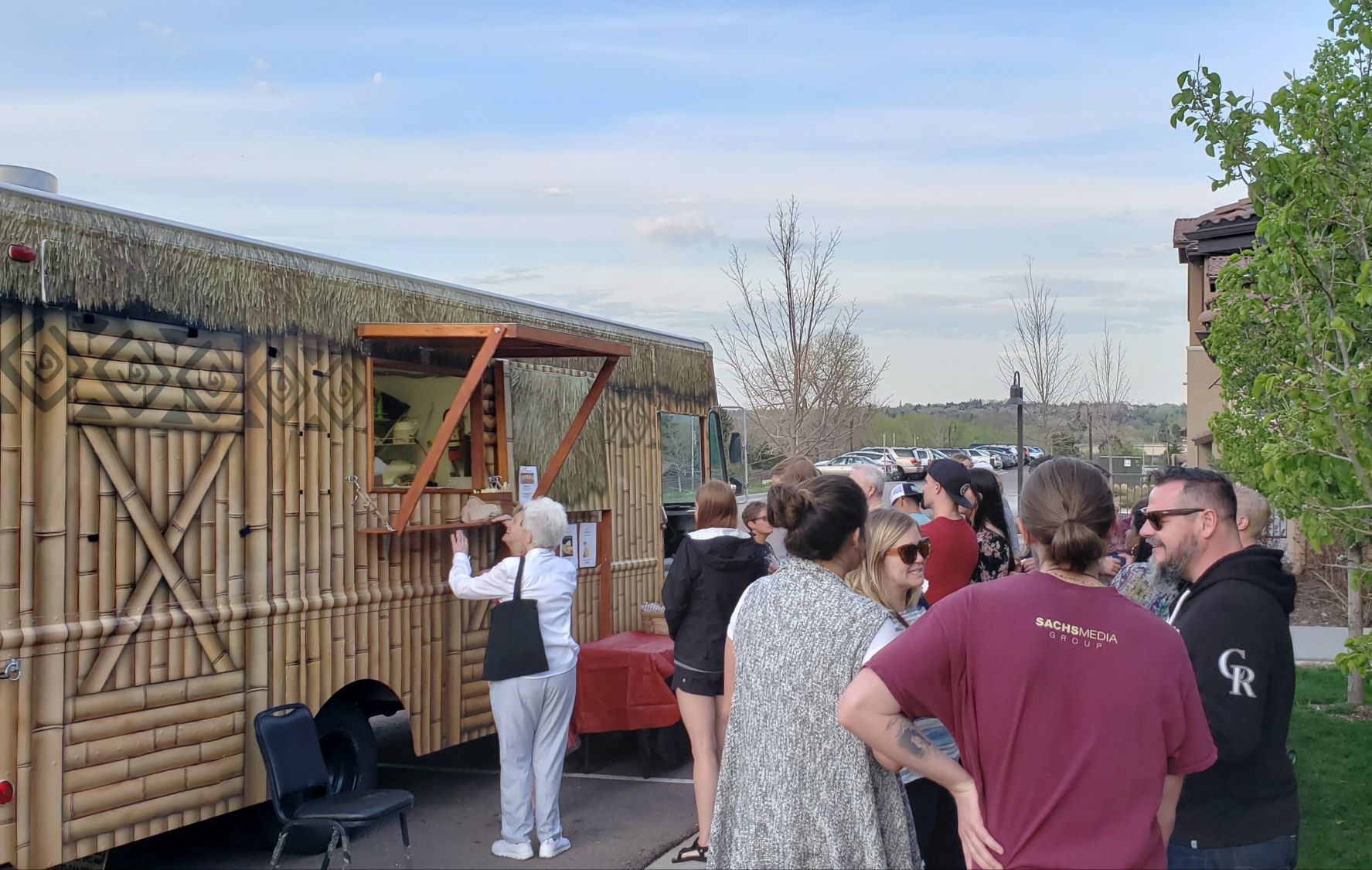 -----------------
Event Name: Tom's Retirement Party
Contact Person: Diane Delgesso - (303) 881-4599 || ddmooks@gmail.com
Delivery Address: 8188 W Peakview Dr, Littleton, Colorado, 80123
Setup Time: 12:00 pm
Event Setup Info: Whatever is necessary for set up - 60 minutes prior??
Parking and unloading Details: in front of house or in the driveway
Event Date: 09/11/2021
Event Time: 01:00 pm
Event End Time: 05:00 pm
Who Will Pay: Host
How Many People: 100
Event Notes: Please note - would like to hear from BBQ, taco and tater tot trucks to compare menu options and cost. Need Gluten-free.