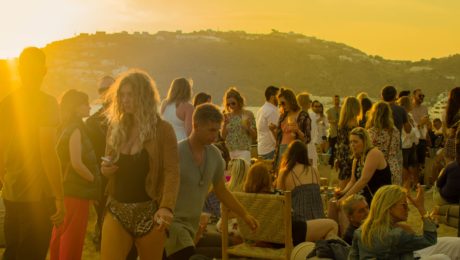 Summer is here and the temperature is rising.
Flare up the temperature some more by hosting your own awesome summer party.
If you haven't hosted any summer party in the past, don't worry.
Here's a guide that will make it easier for you to throw a cool summer party not only for friends and family, but a party where strangers will be paying admission to get to.
Hire a catering company to drop off or get a food truck to come. 
Number one on the list is food. But if you are going to host a large crowd, it might be better off if you would just hire a professional catering company.
Preparing the food yourself will just eat up all your time that is better used in organizing the event itself. Besides, you think you are saving money by cooking the food by yourself, but for large groups, you might be surprised that the cost of hiring caterers is not that far off from the cost of doing it yourself.
Another option, aside from hiring a catering company, is to get a food truck to come to your event. It will be a cool factor thrown into your summer party.
Anticipation is everything. Build an event website to get registration and have a designer create a flyer. 
All your efforts will be for naught if you are not able to get people to go to your event. The best way to do that is to market your party extensively.
One way to effectively do it is to build an event website to get registration. The site will also include all the details of your summer party including the date, location, itinerary, and line up of guests and performers.
Use the website as the center of your marketing campaigns. Extensively promote it on social media, go as far as boost your posts through paid ads.
You can also delve into traditional marketing. Have a designer create a cool flyer that also indicates your website. Pass it around town.
Rent an open-air photo booth 
I always say that the photo booth is the ultimate rental for any event, summer parties are not an exception.
And you know what's better than a photo booth? And open-air photobooth. Yup no walls. A photobooth where everyone sees how everyone poses.
It is a fun way to get everybody involved in the event. It's a souvenir for your guests too.
Hire local DJ with sound system
There will be lull moments during your summer party. A DJ can fill those silent moments with groovy music.
Your DJ can also be one of the performers. Ask your DJ to play a killer set for you.
And once all the performers are done, your DJ can take control and get everyone to dance through the summer heat.
Rent Tables and chairs with table linen
Your party is about summer so it is important that your tables, chairs and other decors reflect that.
Make sure that the linen used on the tables matches the color and theme of your event.
If not, your guests will surely notice that the décor is just an afterthought.
Get a bartender to serve mixed drinks and signature cocktails 
What kind of summer party doesn't have alcohol? Make sure that you rent a bar or have a beverage caterer to take care of the drinks during your summer party.
Coordinate with your beverage caterer about the types of mixed drinks that will be available. You can even concoct your own signature cocktail so that it will be identified to your event.
These are just some simple things you can follow if you want to organize a kickass summer party. It will take some time and effort, but it will be worth it.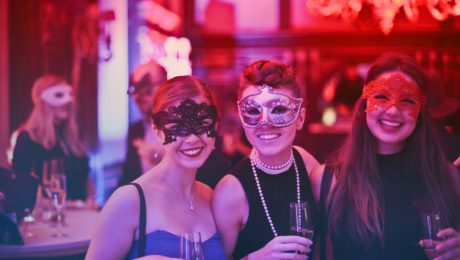 Holding corporate holiday events is a fun way to give back to your employees.
These events give you the opportunity to show your appreciation for having them in your company.
However, holding a corporate event does not mean your employees are going to have fun.
If it is just your standard run of the mill event, you might just get some ho-hum reaction from the crowd.
So to make sure your guys are engaged an are having fun, here 4 event ideas to take your corporate holiday to the next level:
A photo booth
The photo booth is the ultimate event rental. Bring it to your holiday event and your employees will surely have fun.
First, they will have fun posing with each other in different wacky poses. Second, they will have a souvenir of the event to take home.
Last, it will be a conversation piece even after they have had their photos taken.
A popcorn machine
A popcorn machine brings nostalgia about the old days when we were brought by our parents to the carnival.
Bring that nostalgia back into your corporate holiday event.
Plus, popcorn is the ultimate filler snack. It is not too heavy that your guests will lose appetite for the main course, and it is not too messy that it can ruin some nice guest getups.
A food truck
Instead of getting a traditional food caterer, make it fun by inviting some of the best food trucks in the area.
Denver, in fact, has some of the most diverse food-truck scene in the US so there would be a lot to choose from.
A beverage bar
The best way to bring out the fun in your employees? Alcohol, of course.
So why don't you get a beverage bar setup for your employees? Watch them have a few drinks and start loosening up.
Next thing you know, everyone's dancing on the dance floor.
Just make sure everyone has a designated driver.
These 4 corporate holiday ideas should take your event to the next level. Just remember that it is not about you, but your employees.
Make sure that they will have fun.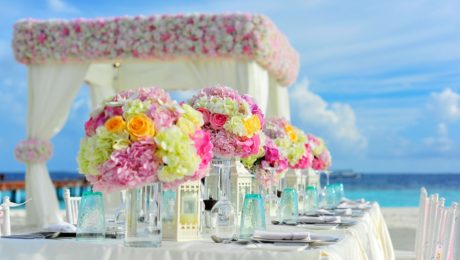 Planning to host an event like a wedding, birthday party, or a corporate event?
You are probably already thinking about the big-ticket items that you have to consider like venue, food, and even entertainment.
However, there are simple things that you can add to your event that can have a big impact.
Take a look at some at these 5 event rental items that you should consider for your next event.
A popcorn machine
A popcorn machine gives your event an instant fun way to give your guests some snacks and to distract them as well.
You would think that a popcorn machine is only for carnival, circus, or movie-themed events. You would be wrong.
You'd be surprised at how many events works with a popcorn machine on hand.
It provides nostalgia and it gives people something to snack on while waiting for the event to unfold.
The best part is that it is not too messy that it can ruin formal clothes during formal events.
A photo booth
Another great addition to any event is a photo booth. This is a fun way to get your guests more involved in your event.
Your guests get to have fun doing wacky poses in the booth with each other plus they get an instant souvenir for their trouble.
Best part, you can get a soft copy of all the pictures that you can use for a collage or something else to remember the event.
A jumpy castle obstacle course
You would think that a jumpy castle would only be for children. You would be so wrong.
You will be surprised at how many adults will be excited to bounce up and down like little children on these.
Plus, since it is an obstacle course, there would be some competitive people who would want to take it to the next level.
Next thing you know, you have a Jumpy Castle Obstacle Course race to add to your itinerary.
Fancy tablecloths
You may think that any tablecloth for your event will do but your tablecloth will actually help you set the ambiance of your event.
Make sure that your tablecloth matches the motif of your event. If not, it will really be obvious because you will see the contrast between the venue design and your tables immediately.
Also, make sure to use fancy linen. Your guests will quickly notice if you use cheap ones because they will be directly touching the material.
A cool centerpiece
Like your tablecloth, a cool table centerpiece also helps set the mood and ambiance of the event.
Imagine having tables with barren design except for the tablecloth. The table will look too blank.
A cool table centerpiece helps you fill that blank space in the table with something that is desirable to look at.
Plus, it can also be a cool conversation piece for guests, especially if it is really unique.
These are just some of the cool but simple rentals that can elevate your next event.
Do you have other suggestions? Sound off in the comments section!!