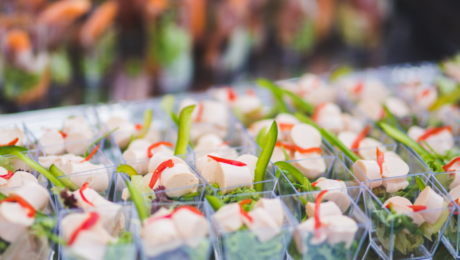 Denver, and Colorado in general, has a very rich agriculture and produce industry that you can and should expect the freshest ingredients in the various restaurants in the city.
In fact, this freshness should not be limited to just the restaurants you eat in but also from the menu in catering services.
In fact, here are some catering ideas to take advantage of the freshest ingredients in Denver.
Boxed lunch
Instead of the traditional buffet catering services, you can instead customize individual boxes for your guests.
You can even accommodate special requests and each box can even be labeled for each of your guests.
This makes the event more personal and intimate.
Fresh Salads
Nothing says fresh more than a bowl of crisp vegetables.
Treat your guests with a salad bar featuring different fresh fruits and vegetables with a variety of salad dressings and add-ons like vinaigrette options, various cheeses, honey mustard, and more.
Your health-conscious guests will really appreciate it.
Breakfast specials
Pancakes, omelets, freshly-baked pastries, and yogurt parfaits. Who would not love a great breakfast?
Separate your event from other events by serving your guests' favorite breakfast.
It will make your event homier.
Taco Bar
If your guests do mind to be a bit messy, then a taco bar might be a great idea.
Let them create their own tacos from the freshest ingredients around Denver.
It will be perfect for events that are not too formal and a great way to get guests to interact with each other through food.
Specialty Trays
Treat your guests with some specialty foods served in custom trays.
It can be a special tray with different types of cheese, or a tray of gourmet sandwiches.
The important thing is that it is presented in a way that is both artisan and delectable.
This gives your event a touch of sophistication.
The classic buffet
Yes, this has been done a thousand times. But there is a reason for that.
It may not be as personal as the other options but what it lacks in personalization, it makes up in function.
Say what you want about it, but the buffet is practical and functional for any event.
It does not require much manpower because it is almost self-service and guest can pick and choose the food they want from the items served.
This should also avoid waste because guests no longer have to take food that they won't eat.
Last, even if it not customized for each guest, you can pick different food items that should meet most if not all your guest's food considerations.
At the end of the day, all of these are great catering ideas that should take advantage of the fresh ingredients found around Denver.