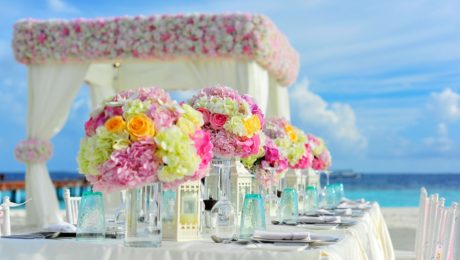 Planning to host an event like a wedding, birthday party, or a corporate event?
You are probably already thinking about the big-ticket items that you have to consider like venue, food, and even entertainment.
However, there are simple things that you can add to your event that can have a big impact.
Take a look at some at these 5 event rental items that you should consider for your next event.
A popcorn machine
A popcorn machine gives your event an instant fun way to give your guests some snacks and to distract them as well.
You would think that a popcorn machine is only for carnival, circus, or movie-themed events. You would be wrong.
You'd be surprised at how many events works with a popcorn machine on hand.
It provides nostalgia and it gives people something to snack on while waiting for the event to unfold.
The best part is that it is not too messy that it can ruin formal clothes during formal events.
A photo booth
Another great addition to any event is a photo booth. This is a fun way to get your guests more involved in your event.
Your guests get to have fun doing wacky poses in the booth with each other plus they get an instant souvenir for their trouble.
Best part, you can get a soft copy of all the pictures that you can use for a collage or something else to remember the event.
A jumpy castle obstacle course
You would think that a jumpy castle would only be for children. You would be so wrong.
You will be surprised at how many adults will be excited to bounce up and down like little children on these.
Plus, since it is an obstacle course, there would be some competitive people who would want to take it to the next level.
Next thing you know, you have a Jumpy Castle Obstacle Course race to add to your itinerary.
Fancy tablecloths
You may think that any tablecloth for your event will do but your tablecloth will actually help you set the ambiance of your event.
Make sure that your tablecloth matches the motif of your event. If not, it will really be obvious because you will see the contrast between the venue design and your tables immediately.
Also, make sure to use fancy linen. Your guests will quickly notice if you use cheap ones because they will be directly touching the material.
A cool centerpiece
Like your tablecloth, a cool table centerpiece also helps set the mood and ambiance of the event.
Imagine having tables with barren design except for the tablecloth. The table will look too blank.
A cool table centerpiece helps you fill that blank space in the table with something that is desirable to look at.
Plus, it can also be a cool conversation piece for guests, especially if it is really unique.
These are just some of the cool but simple rentals that can elevate your next event.
Do you have other suggestions? Sound off in the comments section!!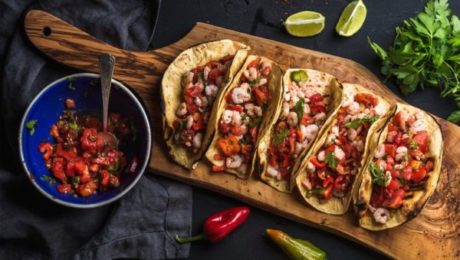 Tired of boring formal dinners for friends and family? Maybe it's time to spice it up, and in this case, somewhat literally.
For your next get-together, why not host your own Taco Fiesta Party!
That's right, spice up your lunch or dinner and make it more fun with a Taco party that lets your guest go DIY on their own tacos.
But how do you plan the perfect Taco fiesta party? Where to start?
Venue
The venue or location is not that important. Unlike formal dinners where you consider everything from the table to the table napkins, Taco fiesta parties don't require a formal set up.
It can be done indoors or outdoors and everyone is guaranteed a good time. You just need a long enough table for your DIY Taco bar, put some colorful designs, and you are set.
Tables and chairs are even optional.
Utensils
The best part about Tacos is that you eat it with your hands. Aside from some plates, there are no utensils required.
But just in case, better prepare a few knives and forks. There's bound to be some guests who would like to go fancy on a non-fancy gathering. Bless their souls.
What you should really stock up on are disposable napkins.
DIY Taco fiesta parties tend to be messy in a good way. People will be stacking up their tacos with as much as they can and spillage is to be expected.
Disposable napkins will be everyone's best friend.
Your guest's diet
The best part about hosting a Taco Fiesta party is that you can accommodate different diets because the hosts can DIY their own tacos.
The vegans won't have to touch the proteins like chicken and beef, while the carnivores can ignore the veggies as long as they want.
The picky-eaters can then choose only those that they want. That includes me, no beans for me, thank you.
The actual tacos
What's great about Taco Fiesta parties is that the food is not exactly delicate. A lot of it can be prepared beforehand and kept in crack pots, ready to be reheated at a moment's notice.
Best part is that because it's DIY, you get the chance to combine different combinations to see what works best.
While you can actually cook up a lot of the ingredients, it might be more convenient to just hire a Taco Fiesta Bar caterer.
You get to have so much variety on your choices and it makes it easier for you to focus on the other stuff like the venue and entertaining the guests because the food is being taken cared off.
Heck, they can even take care of the cutlery and napkins if you want them to.
The arrangement of the ingredients
Now, how do you setup the Taco bar?
Well, you always start the line with the plates. Whether your guest want to take those plates or go plate-commando is up to them. At least, you gave them the choice.
Next up is the tortillas. Try to offer a variety like corn and flour. You can even include tortilla chips for variety.
After the tortillas, you present the proteins like shredded chicken and ground beef. Guests can then move to the greens (or if you're vegan, go straight here).
After the greens, comes the sides like black beans, avocado, and Mexicali rice.
Last is the salsa and sauces. Give them some guacamole and even some siracha. The more sauces, the merrier.
The perfect party
You might be asking, what about these tips make this a perfect taco party. The answer is nothing.
That's because a perfect Taco Fiesta party is about it not being perfect. You want people to be messy and spilling things left and right.
After all, a clean taco party is a sad taco party. This is not Monica's party, people!!